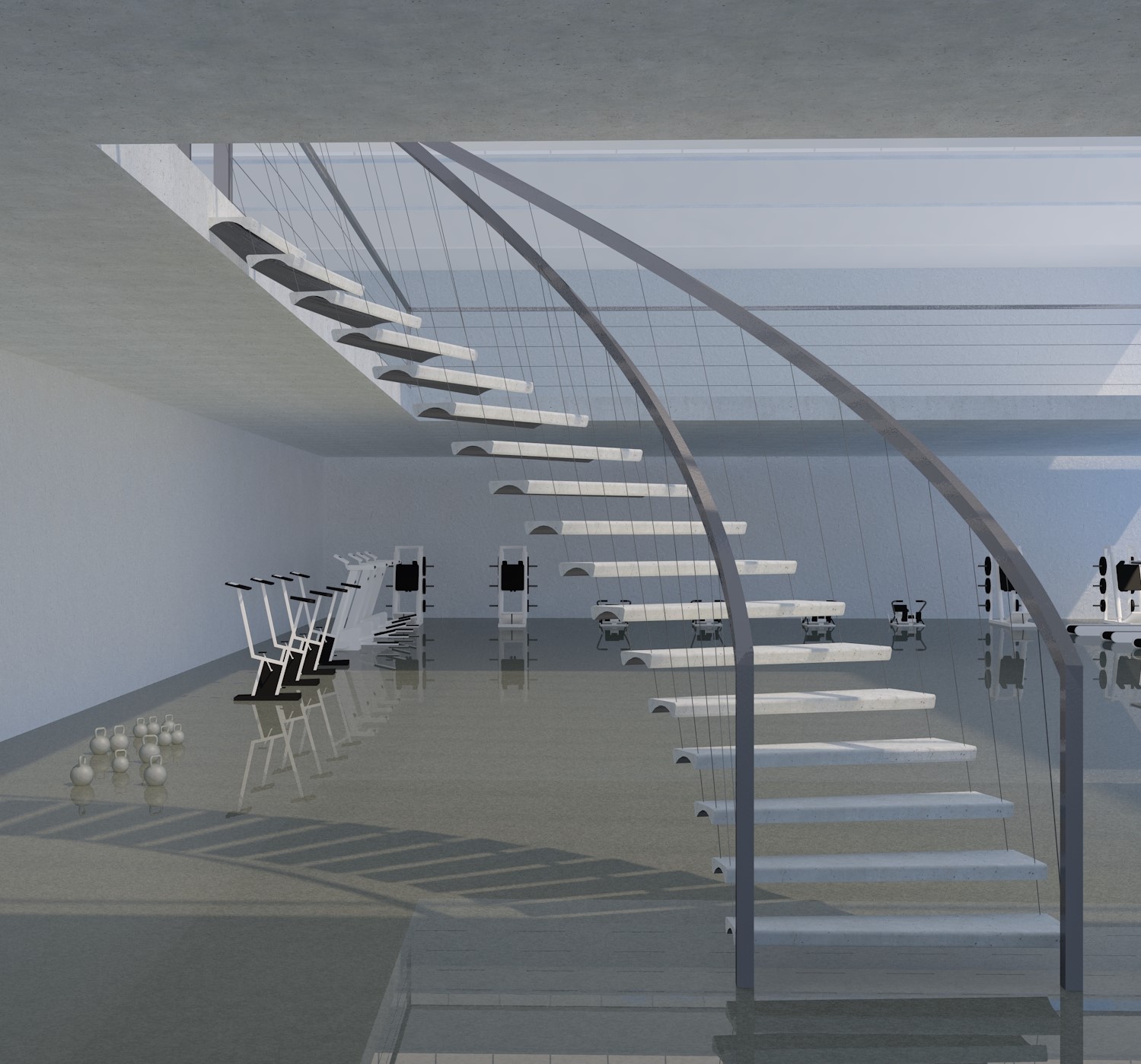 21 Fév

130 – Flight of stairs

From the beginning of the design process for my stairs I had the vision of flying steps. Though concrete constructions do not have the reputation of being light and weightless I want to give the concrete a new image.
For my flying stairs I used steel cables to hang my seperate treads on it. The steel cables are braced at an angel of 75 degree from the handrail, which is made of steel. Like that I can attach each steel cable at the leading edge of one tread and the trailing edge of the step below. Thereby it forms a statically stable system. Hauling ropes are capable to absorb very large loads in spite of a small cross section. Thus it is possible to dimension the ropes very small.