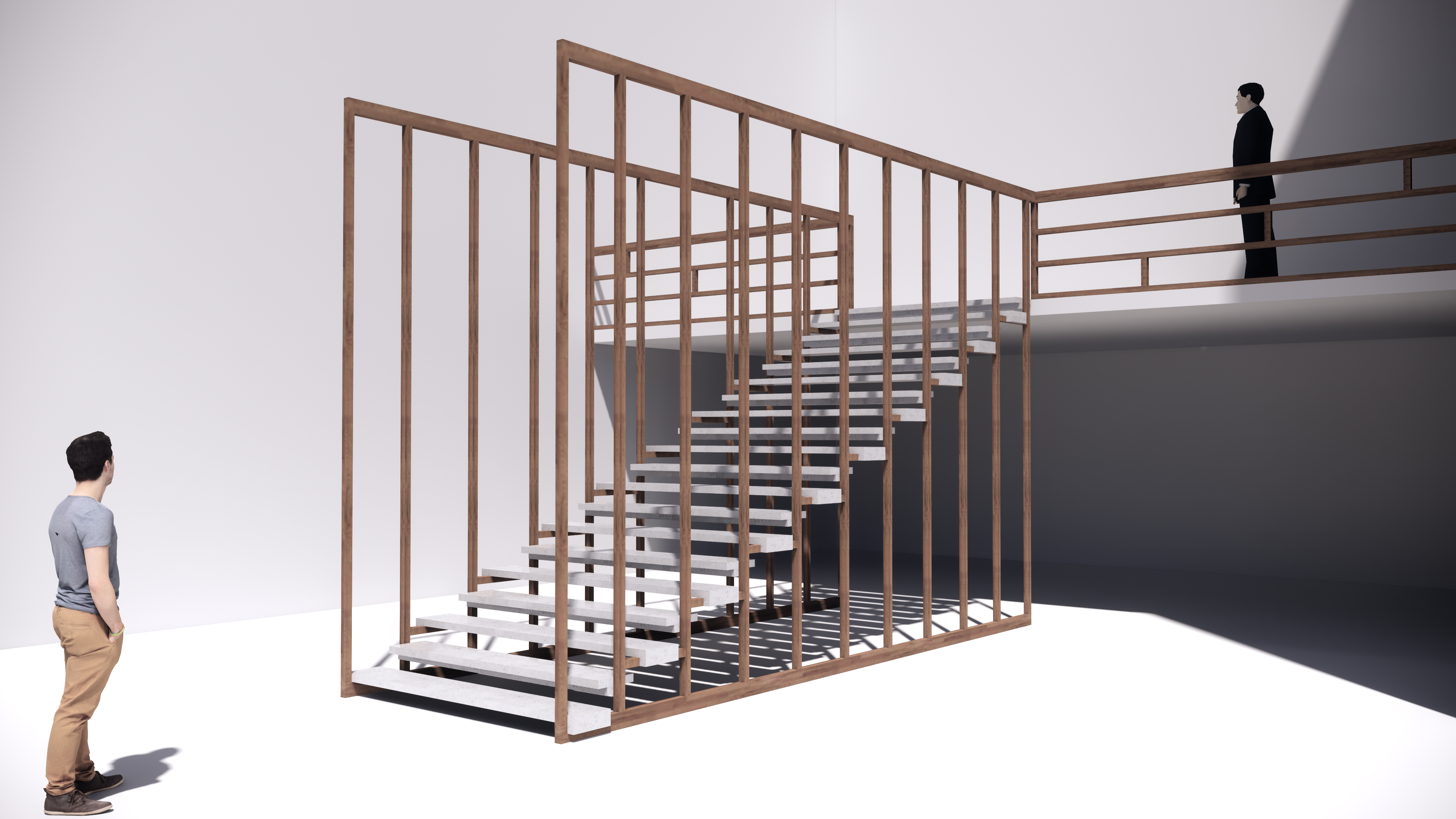 24 Fév

179 – I-I Staircase

According to Climate change, the material optimize is the trend in the coming. This project aims to experiment on how less material can be combined as a staircase.
Concrete and Timber are the most common materials in the world.
The design is playing with a traditional wood-joints as structure frame to combine concrete steps without any plugin joint. In concrete, two concrete modular steps are designed to place on the wood frame. Turning heavy and thick concrete blocks into lightness and thin. In timber, the timber framework using traditional wood joint system cross into each other by gaps. Making thin timber be a strong base without any in joint.